Reviews for Sight Unseen (Aug 6th), Book 1 in the Sarah Sutherland Series.
'Sandra Ireland writes about difficult subjects with sensitivity and realism, which gives the book a deeply human perspective.' ~ The Sunday Post
'A clever brew of tension, diversions and suspense.' ~ Love Reading UK
'Twists, turns and well-written pace. Ireland is good at weaving Celtic mythology into a novel which otherwise deals with very modern themes' – Scotland on Sunday
'The Unmaking of Ellie Rook cements Sandra Ireland's place as the queen of Scottish folklore-inspired domestic noir'  – The Wee Review
Scottish author's new work focuses on a 1,000-year-old Aberdeenshire tragedy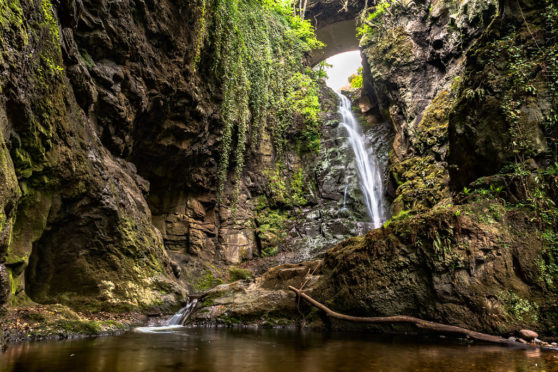 Reviews for Bone Deep
'The final chapters take Bone Deep from being a beautifully written and thoughtfully constructed psychological study into sheer gothic novel nightmare territory.'
Scotland of Sunday
'Bone Deep is a taut, contemporary psychological thriller about love, betrayal, female sibling rivalry and bone grinding, blood curdling murder.'
Sunday Post
'An atmospheric, fluent book which kept me reading into the small hours.'
The Courier
'Bone Deep is an exciting second novel from this Carnoustie-based author, a psychological thriller drenched in gothic suspense.'
Sunday Herald
'Tense, creepy and full of foreboding.'
5-star review, Goodreads.
'It's the book equivalent of hiding behind the settee and peeping out through your fingers. I loved it!'
Reader review; Lovereading
'An eerie story full of secrets and lies that will keep you gripped throughout.'
Reader review; Lovereading
'Bone Deep is atmospheric, with a delicious build- up of tension, and beautifully observed throughout. An absorbing read.'
–  Michael J. Malone, author of House of Spines
'Captivating, compelling and infused with Sandra Ireland's evocative sense of place…'
Noelle Harrison, author of The Gravity of Love
Reviews for Beneath the Skin
'A well- constructed thriller which sends tingles down the spine' – Breakaway Reviews
'I felt on edge throughout and found it pleasingly original within its genre. Loved the Edinburgh link and the familiarity that brought' – Charlie Bush, Manager, Blackwells RBOS Gogarburn
'Ireland writes about powerful and troubling subjects and shows how the past can have devastating consequences' – Daily Mail
'…a super first novel; there is a marvellous twist to the plot that is very compelling. Ireland certainly likes to take a handful of difficult subject matter, throw them into the mix and watch the reader take their time in discovering which way she has made them lie.' -The Bookbag
'This debut novel is an exceptional calling card'…Packed with suspense and loaded with eerie excitement.' – The Courier, Dundee
'Powerful, unsettling, captivating.' – Liz Robinson for Love Reading uk
'A powerful exploration of PTSD from an astonishing new voice in fiction'- Blackwells Bookshops